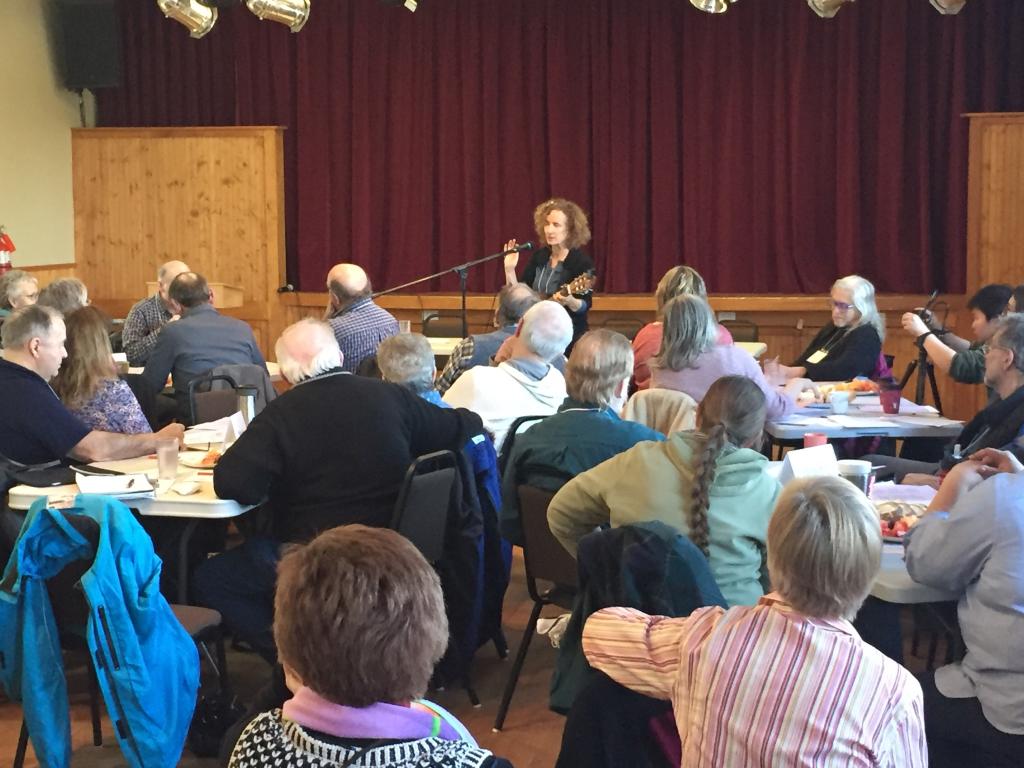 Social Justice Symposia
Remembering Father Andrew Macdonald
Cooper Institute held its first annual Social Justice Symposium in September of 2014. The idea for an annual social justice symposium came from members of Cooper Institute who were looking for a way in which to honour one of the founding members of the Institute, Father Andrew Macdonald, who died on April 18, 2013. The event would pay tribute to Andrew by inviting a speaker each year to present his or her thoughts about a particular issue of social justice.
Whether it was in the Dominican Republic or in Cardigan, Emyvale, Corran Bann/Covehead, or Fort Augustus, PEI, Father Andrew's work was based on a belief in the importance of fairness and dignity for every person and by a belief that it is within our power to create strong communities where no one is excluded. "We have missed his excitement about every step taken to make the world a loving and safe place for every person and all of creation", says Marie Burge, who worked with Andrew in the Dominican Republic and who was later one of the visionaries who started Cooper Institute.
---
Protection of PEI Lands and Water as Sources of Life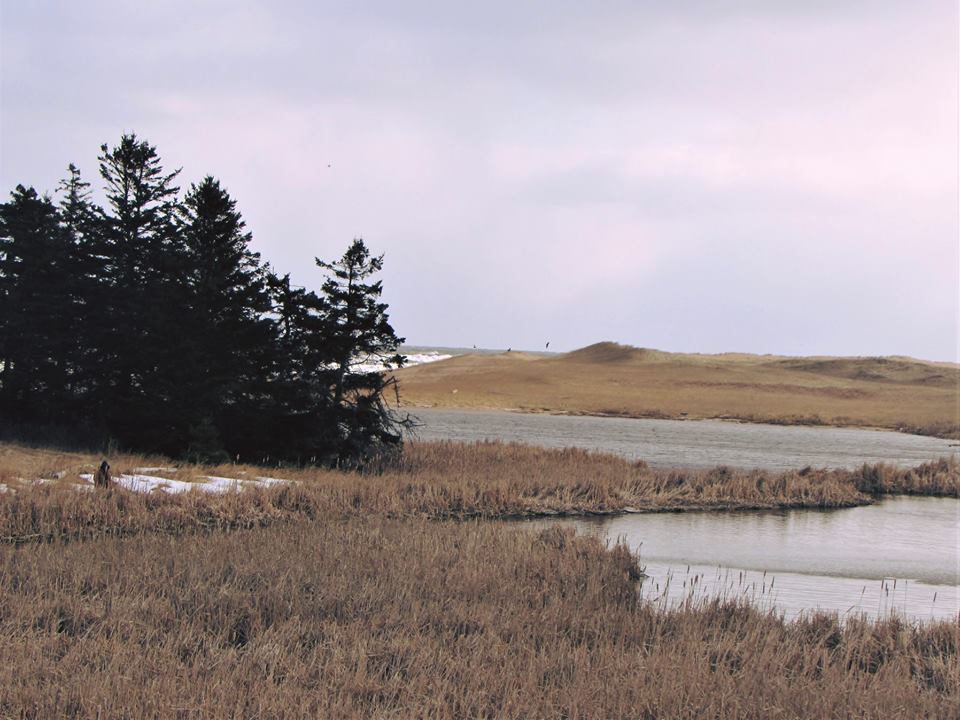 In two parts, 2019 and 2020 - Souris and Wheatley River
In 2019, we decided to organize a social justice symposium that would take place in several different communities, on the theme of protection of land and water. We saw this as a chance to think about land and water, how they are threatened, why it matters, how we are working together as a community, and what more can be done to improve the health of our ecosystems.
The first event was held in Souris in 2019 and was co-hosted by the Souris and Area Branch of the PEI Wildlife Federation and featured guest speakers Rosemary Curley and Daryl Guignon. The second was held in March, 2020 in Wheatley River, cohosted by Cooper Institute, Wheatley River Improvement Group and Trout River Environmental Committee.
Read about the Souris symposium here.
Read about the Wheatley River symposium here.
PEI Lands Protection Act: The Spirit and the Letter
Cooper Institute's Fourth Annual Social Justice Symposium - 2018
In 2018 the objectives of the symposium were to:
examine the meaning and significance of the spirit and letter of a legislation,
review the history of the "Voices for the Land",
identify why and how the Lands Protection Act has been (and is being) misinterpreted to serve a few interests,
discover some of the loopholes in the Lands Protection Act, and
identify practical and doable community action to strengthen the Lands Protection Act.
Read the full report here: Spirit and Intent of the Lands Protection Act 2018
---
Food Sovereignty and Climate Change
Cooper Institute's Third Annual Social Justice Symposium - 2017
Cooper Institute's annual symposium in honour of Father Andrew Macdonald was held in March 2017. Seventy-five people packed in to Milton Hall for an afternoon of presentations and discussion about climate change and food sovereignty. Dr Nettie Wiebe was our guest speaker in 2017. Nettie farms with her family in Saskatchewan. She has written extensively on food sovereignty, women's equality, human rights, and peace and has served in the leadership of the National Farmers Union. Her talk was entitled "Nurturing human and ecological communities in stormy times". See the full report here: Food Sovereignty and Climate Change
---
Just Democracy: Mixed Member Proportional Representation for all People
Cooper Institute's 2nd Annual Social Justice Symposium - 2015
In November 2015, Proportional Representation was the topic of our second annual Social Justice Symposium. The report includes the presentation by guest speaker Mark Greenan. See the full symposium report here: Just Democracy.
---
Basic Income Guarantee
Cooper Institute's First Annual Social Justice Symposium
The first memorial symposium highlighted Basic Income Guarantee (BIG) as a well-known, and tested, public policy to address the high percentage of people living below livable income, here in PEI and in many places. It is an urgent matter of social justice when so many people cannot meet even their basic human needs for food, clothing, housing and healthy living.
Andrew was proud of Cooper Institute's involvement with the PEI Working Group for a Livable Income and for the commitment of so many community organizations to develop a BIG campaign for PEI. Andrew considered the work to initiate BIG to be one of the most hope-filled movements of this decade.
The guest speaker for this first symposium was Chandra Pasma, an Ottawa-based policy analyst specializing in issues of income security, poverty, taxation, electoral reform, and gender and politics. Chandra is an avid supporter of basic income and has written a number of papers and articles on the subject. The title of her presentation was Powerless Workers and Apathetic Citizens: Is Basic Income the Cure?
Chandra used her presentation to explore the potential impacts of Basic Income Guarantee on work and democracy. "Between rising precarity, growing income inequality, and loss of control over time, work often leaves people feeling dissatisfied and powerless. At the same time, voter turnout is dropping and citizens are tuning out political debates." Chandra asked, "Could these problems be related? And is basic income the solution that could help us to regain some control over our work and rekindle our interest in democratic debates?"
The symposium included presentations by three local speakers who looked at basic income guarantee as a means of creating a more inclusive and just society. Marcia Carroll of the PEI Council of People with Disabilities, Jane Ledwell of the PEI Advisory Council on the Status of Women, and Marie Burge of Cooper Institute talked about .
See the whole report of the forum here: Social Justice Symposium 2014 - Basic Income Guarantee