Reverend Vincent Murnaghan Memorial Scholarship
The Reverend Vincent Murnaghan Memorial Scholarship was established by the Cooper Institute in conjunction with the University of Prince Edward Island.
Background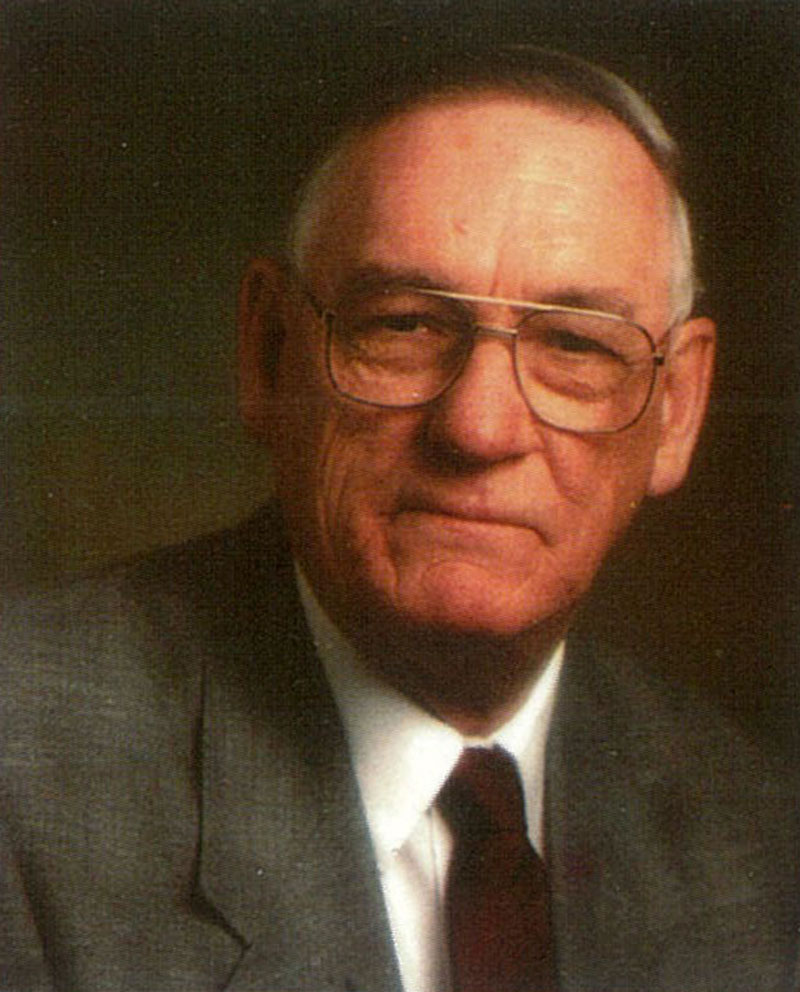 Reverend Vincent Murnaghan
Father Murnaghan was a Professor of Commerce at St. Dunstan's Unversity and also served as an administrator within the Commerce faculty. He resigned from SDU in 1969. Father Murnaghan died in November, 2001. Shortly before he died he was honoured by UPEI as a Founder at the University's second Founder's Day celebration. In his response to the citation, he shared with the audience his dream for UPEI -- that it would be the first university in Canada to offer free tuition.
Vince Murnaghan was also a founding member of Cooper Institute. He firmly believed in the power of oppressed and marginalized people to create social change, which is one of the goals of Cooper Institute. He also believed that people who receive formal education should be expected to share their experiences and learnings with others who do not have this opportunity.
One of Father Murnaghan's special interests was Third World Development. He had spent five years as a missionary in the Dominican Republic. He developed a compassion for the disadvantaged people of other developing countries and for disadvantaged sectors in Canada.
Terms
Beginning in September 2003, a $1,000 award will be offered to a qualified refugee or foreign student displaying commitment to working for social justice and to improving the living conditions in the community and on the planet, and academic achievement or evidence of academic potential. It is hoped that this scholarship will further Father Murnaghan's vision of justice and capacity-building by enabling a qualified refugee or foreign student to proceed with his/her studies.
Applicants for this scholarship will provide specific information on the application form, as well as a 1-2 page essay account of how they came to PEI and the particular circumstance and difficulties associated with leaving their country. Financial need will be considered once all other criteria are evaluated. Find more information and the application form on UPEI website.
The recipient will be chosen by a committee consisting of two Cooper Institute representatives and one UPEI representative. Beginning in 2004, the award will be presented at the Dean's Honours and Awards Night, during International Development Week. A representative of Cooper Institute will be invited to present the award.
Past Recipients of Scholarship
2006 Soon Cherug Chua - Malaysia
2007 Blama Lansona Kannah - Liberia
2008 Faith Nyanchama Ongoro - Kenya
2009 Pablo Celi - Ecuador
2010 Mohammed Said - Ethiopia
2012 Selvi Roy - India
2013 Ayuel Leek Deng - Sudan
2015 Sibo Aimable - Rwanda
2016 Marie Antoinette Pangan - Philippines
2017 Sarah Klangeci Muthee - Kenya
2018 Erica Riche - Mauritania

2019

Nairouz Mayaleh - Lebanon

2020