Retirement Security for Workers in the Not-for-Profit Sector
Cooper Institute Supports New Initiative
A new initiative aims to make it easier for people who work for charitable and non-profit organizations to contribute to a pension plan, and retire with a more livable income.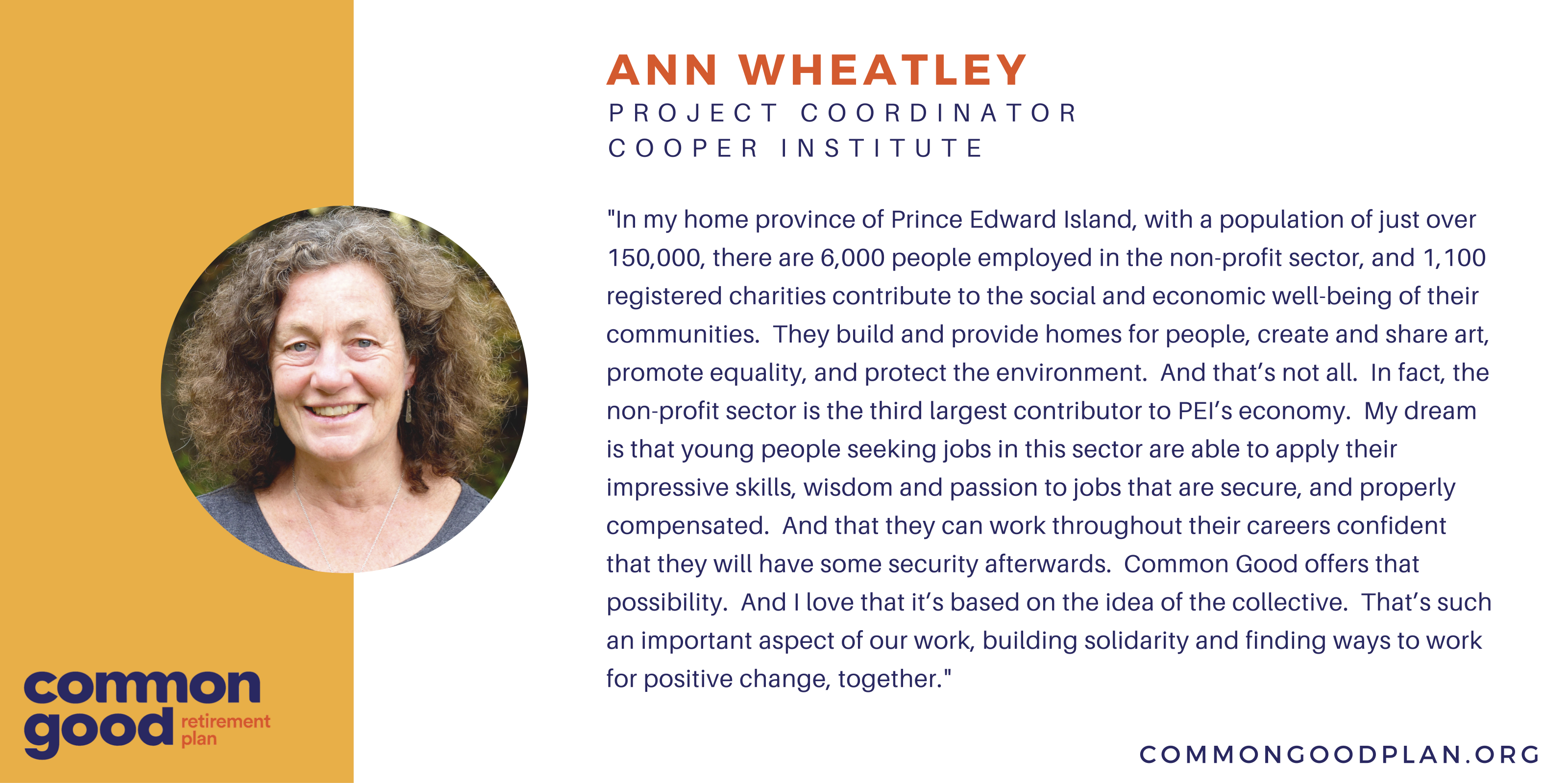 Approximately half of the people employed by non-profit organizations in Canada are not covered by a workplace pension plan. Common Good proposes to offer a convenient way to help those workers save for retirement and give non-profit organizations a tool to help their employees build long-term financial security.
Common Good is currently conducting a six-month sector engagement process to inform the design and viability of a potential sector retirement plan, and to inform a decision on whether to move forward with implementation. It is also looking for employers who would be interested in offering the Common Good plan to their employees if the plan were made available. A decision about whether to move forward with the plan will be based on the level of interest from the sector.
Cooper Institute is happy to support this initiative. We believe everyone should be able to retire with the dignity that comes with a livable income.