Community Forum on Basic Income Guarantee
With Guest Speaker, Honourable Hugh Segal
Murphy's Community Centre 200 Richmond Street, Charlottetown Wednesday, October 2, 2019 7:00 pm.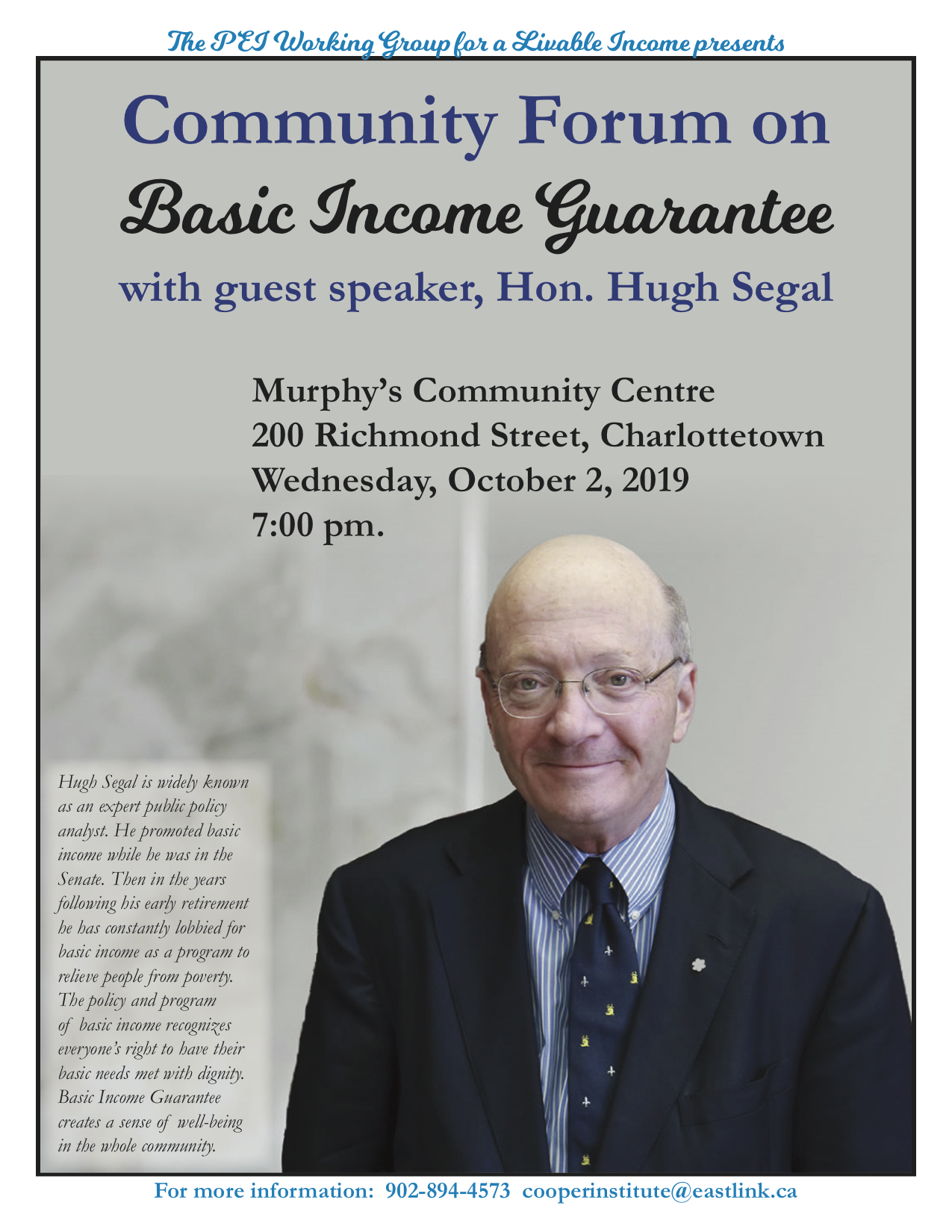 Everyone is invited to this free, public event. There will be time for questions and discussion following Mr Segal's presentation.
Hugh Segal is widely known as an expert public policy analyst. He promoted basic income while he was in the Senate. Then in the years following his early retirement he has constantly lobbied for basic income as a program to relieve people from poverty. The policy and program of basic income recognizes everyone's right to have their basic needs met with dignity. Basic Income Guarantee creates a sense of well-being in the whole community.
For more information, contact Cooper Institute - 902-894-4573